WordPress has overabundance pluging on different themes are versatile, customized easily to fit into any project, free as well as. WordPress gives permission to PHP and MySQL scripting languages and other reputable hosting company will not have difficulties running the software.
Among expert bloggers, the most popular and best WordPress plugins in different types are picked up below. For complete building your WordPress website, you need to use these plugins and widgets.
Have a look at the following online researched best plugins…
Top WordPress SEO plugin
WP SEO by Yoast
One of the most essential, common and free SEO plugins is the WP SEO by Yoast provides the options for performance optimization of your blog pages. Its features include:
XML sitemap
Snippet preview
Webmaster tools verification
RSS enhancements
Permalink clean up
Social integration
Robots.txt
Page analysis
rich snippets
and more.
Get the plugin from here.
SEO Smart Links
SEO Smartlinks is a great plugin to create automatically links on your website. It's important features include:
Deep linking or internal linking
Automatically link keywords and phrases
Set nofollow attributes
Download the plugin from here.
All in One SEO Pack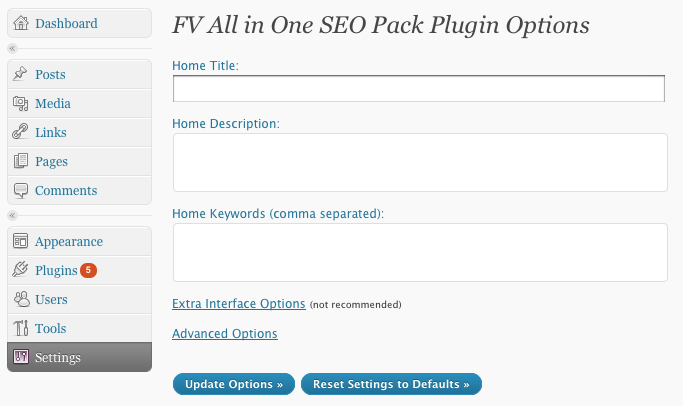 An online accepted plugin helps to customize Meta HTML, image tags description, keywords and Meta tags.
The features of the plugin are:
Google analytics and custom post types support
Advanced canonical URLs
Great navigational links
Built-in API extend functionality
Nonce security
And more.
Get it here.
Google XML Sitemap

Google XML Sitemap is a great plugin that makes the task easier for your website indexed by Google and the other search engines.
The main functionalists are:
Easily manage of sitemap
Supports various WordPress generated pages
Automatically notification support
Get the plugin here.
WP Super Cache
The super cache plugin is the best one to speed up your website.
The features of the plugin are:
Significantly reduces load time
Support on Google's increased and ongoing emphasis on speed
Install the plugin from here.
WordPress comments plugin
CommentLuv Plugin
The CommentLuv comment plugin is very simple which encourage comments by letting commentator showcase their posts while joining in your community.
Features of CommentLuv:
Reduces spam through GrowMap Anti-Spambot Plugin or GASP
Trackback validation
Optimizes link building efforts
Consist of GASP Pro
Can able to replace multiple plugins
Lower the setup hassles
Get the plugin from here.
Akismet
Akismet's main feature is to check and determine if the comments look like spam or not and lets you review the spam it catches under your blog's Comments admin screen.
Features:
Show comment status history and comment are highlighted
The plugin automatically retry after sudden connection gone
Moderators can check every approved comment for each user
Show reports on spam and Unspam
Download from here.
GASP – Growmap Anti-Spam Plugin
Growmap Anti-Spam Plugin, or G.A.S.P., helps to control automated spam.
Features:
Plugin allows client side generated checkbox
Plugin provides no chance for losing comment
Get it from here.
Subscribe to Comments
Subscribe to Comments lets you commenters to check a simple box on the comment form to be notified via email.
It also helps commentator to manage comment subscription like Tools > Subscriptions to see the email addresses that have subscribed to the most posts.
Download the plugin from here.
Twitterlink Comments
This Comments plugin allows commentators in your community members to connect with each other through Twitter accounts.
Download it here.
WordPress database plugin
WP-Supercache
A modification of WP-Cache that produces static html files.
WordPress Database Backup
WordPress database backup creates backups of your core WordPress tables and other tables of your choice in the same database.
DB-cache
Another caching plugin which permits your site will work much faster and using less disk space for cached files.
Download it from here.
WP-DBManager


Lets you to optimize database, repair database, backup database, restore database, delete backup database , drop/empty tables and run selected queries.
Download it from here.
WordPress social media plugin
Digg Digg
Digg Digg is a great plugin for floating social bar that looks just like Mashable's floating bar on the left side of their page. It is easy to use and can integrate adequately into all themes.
Download the plugin from here.
Facebook Like Box
The main features of the plugin is viewing Facebook page comment status without having to leave your site. Its located into your sidebar, and readers can see your latest posts like on Facebook.
Get the plugin here.
Livefyre Realtime Comments
A great WordPress social media plugin that uses your social media accounts for integration into the comment. It lets you access of social media accounts to authorize Livefyre to comment from.
Check and download the plugin here.
Tweet Stream
Tweet Stream is a nice plugin this is responsible for presenting your tweets on your page and shows your Twitter profile picture and more access.
Get it from here.
Sociable
A fantastic plugin that adds social media sharing buttons to your posts, pages and RSS feed and also supports over a dozen of the most popular social networks and is updated regularly.
If you are interested download it.
WordPress contact form plugin
Contact Form 7

The plugin Contact Form 7 able to manage multiple contact forms, form customization and the mail contents flexibly with simple markup. It also adds CAPTCHA and Akismet spam filtering support.
Easy Contact

The plugin Easy Contact allows spam-reduction measures, GUI-based customization and more. Take a look at the plugin at here.
SimpleModal Contact Form (SMCF)

One of the ajax powered contact form plugin is SimpleModal Contact Form or SMCF that built on the jQuery JavaScript library SimpleModal modal dialog plugin.
Cforms2
Cforms is a rich featured form plugin offers suitable operation of multiple Ajax driven contact forms throughout your blog or in the same page.
Download the plugin from here.
Scaleable Contact Form Plugin
Scalable Contact Form Plugin is a customizable contact form which uses the wp_mail method.
Features:
Uses Captcha
All fields can be configured.
Optional confirmation mail.
Allows regular send formular or AJAX driven.
Download it from here.
WordPress Sitemap Plugin
Google XML Sitemaps
Google XML Sitemaps is designed to create special XML sitemaps that can be easily indexed by many different search engines. It helps to sustain a much better method for search engines to catalogue every page of your site.
Get the plugin from here.
Really Simple Sitemap
This is a very simple sitemap generator that creates the links in an easy to find and index format for most search engines.
Download the plugin from here.
Google Sitemaps – Append UTW Tags
This plugin is designed to be used in conjunction with the Ultimate Tag Warrior plugin and appends the tags onto the sitemap links for better indexing of your WordPress blog site.
Get the plugin from here.
WordPress Navigation Plugin
Sensitive Tag Cloud Plugin
Sensitive Tag Cloud Plugin allows your to add hundreds of tags in your blogs in different topics.
Features:
Make relevant to the page context
Better WordPress default tag cloud widget.
Download it from here.
Related Entries
Related Entries offer a list of the related entries based on active/passive keyword matches. Increase pageviews by providing targeted related content.
Find out download options here.
Yet Another Related Posts Plugin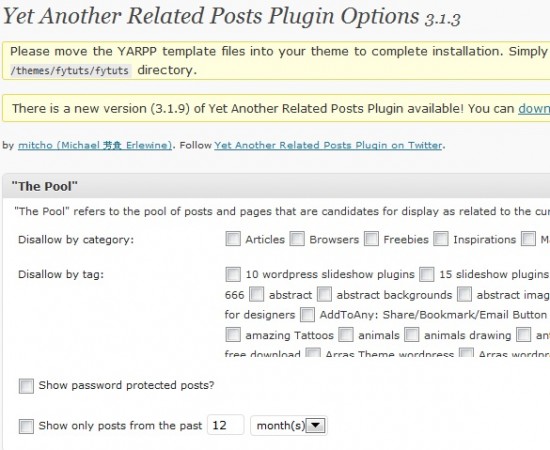 YARPP gives you a list of posts and/or pages related to the current entry.
Features:
Greater control over templating
Provides CPT support.
Provides advanced and versatile algorithm
Caching
Shows related posts in feeds
Download it from here.
WP-PageNavi
WP-PageNavi adds advanced page navigation to WordPress, which is very useful for navigation on index and category pages.
Features:
Provides user-friendly navigation
Offers very little in styling
Allow customization the CSS for the component.
Download it from here.
Evermore
Evermore plugin shortens all posts while multiple post pages viewed concurrently. It also combines with less that changes the (more) link therefore shows the entire post.
Features:
Simple to use
Automatically displays short previews of posts
Can customize the length
Allows to see short preview of posts
Download it from here.
Random Redirect
The Random Redirect navigation plugin allows to create a link to a random post on your blog.
Feature:
Redirect someone to a random post
Download the plugin from here.
WordPress is really an excellent solution of marketing your website as because it incorporates many more themes with high quality features that help your website to promote your business. The free themes with good features will be the ideal choice for you.