What's the easiest way to build a successful niche blog?
I am sorry, but there's no easy way of doing so. But, if you promise to do hard work and be dedicated, you can definitely find success with your niche blog.
And the most sure-fire way of doing that is to follow other niche blogs. You shouldn't read any blog, but the best ones only.
In today's post, I will introduce you to the top 11 niche blogs and the persons behind them. If you are a complete beginner to niche blogging, you will find the list very useful. You can come back to this list for links to the popular and most useful posts of the niche blogs.
Before we discuss the blogs, let's take a quick look at 5 bloggers latest income reports –
| Blogger | Month | Income |
| --- | --- | --- |
| Smart Passive Income | June 2015 | $143,524.43 |
| Matthew Woodward | July 2015 | $35,209 |
| Authority Website Income | July 2015 | $12,019 |
| Niche Site Azon | July 2015 | $7409.71 |
| Dumb Passive Income | July 2015 | $3315.05 |
We will start the guide with a brief introduction to niche blogging. And then, we will introduce the niche blogs one by one.
What is Niche Blogging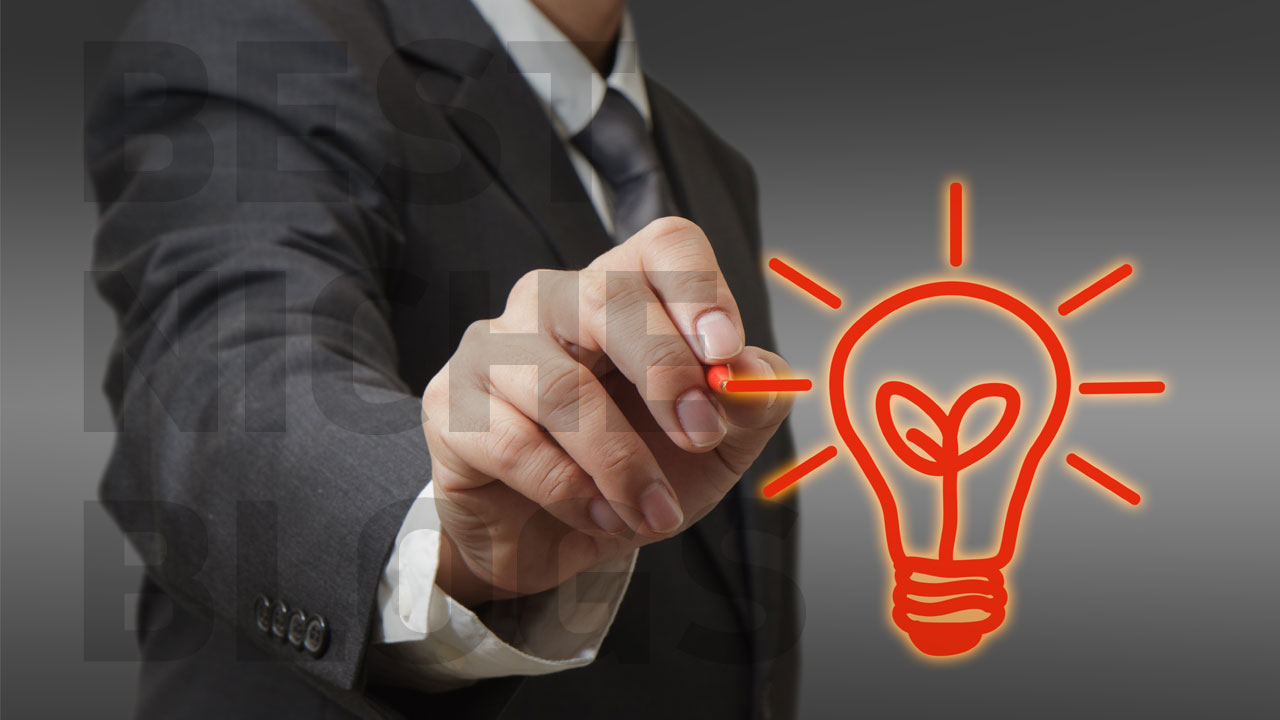 In a sentence, niche blogging is a special type of blogging which is targeted at a special niche market. The ultimate goal of most niche bloggers is to earn money through theirs blogs.
Some blogs try to lead the readers to to a marketplace (like Amazon) where they can buy the products. It is also possible to earn by displaying advertisements, using the PPC method, selling e-books, information products or any other digital product.
While it was easier to rank niche blogs earlier, nowadays it takes a lot more effort and a combined approach.
In order to be a successful blogger, you have to read and research on your niche and the overall blogging field a lot. And the best places to find relevant information are the blogs run by the best niche bloggers themselves.
I have hand-picked this list of the best niche blogs for you. Let's see which they are, shall we?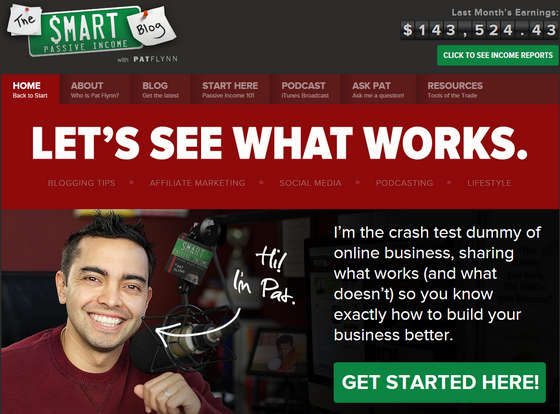 Pat Flynn, the man behind Smart Passive Income is one of the earliest and most dominant bloggers about niche blogging. Pat Flynn's Niche Site Duel(NSD) could be one of the most useful learning centers for the beginners. There were two NSD's, one in 2010 and the other in 2013. You will find all the NSD updates here.
Besides the blog, Pat also publishes regular podcasts. Listening to his podcasts will definitely provide you with new ideas, insights and inspiration about niche blogging and other online business models. He uses Smart Podcast Player (SPP), a custom-built podcast player for the podcasts.
This award winning blog is run by Matthew Woodward. He has been working online for more than 15 years. He posts extremely useful tutorials and case studies about SEO, internet marketing, affiliate marketing, blogging and social media.
Besides the blog posts, Matthew releases YouTube video tutorials too. You will learn a lot about the latest SEO tips and tricks by watching his videos. He also provides exclusive deals for internet marketing tools and services.
Niche Pursuits is the blog of Spencer Haws. Rather than putting his focus on a single idea, Spencer likes to try different ideas. His recent business ventures include Kindle eBook publishing, Amazon FBA business and building an authority site. Like Pat Flynn, he has 2 niche site projects,.
Spencer publishes regular podcasts in his blog. He also created Long Tail Pro, a very popular keyword research tool for niche bloggers and internet marketers. If you are serious about niche blogging, you should be familiar with Long Tail Pro.
Niche Site Project is run by Doug Cunnington, a certified Project Management Professional and experienced niche blogger. He regularly blogs about topics like Amazon Affiliate marketing, project management and SEO.
Being a highly experienced niche blogger, Doug has two courses – The Ultimate PBN Course and Niche Site Project Video Course. Doug also offers professional one-hour 1-on-1 coaching service. It could be helpful for organizing your workflow and get more done in less time.
NicheHacks was founded by Stuart Walker. The blog has several high level contributors including Kristi Hines and Jawad Khan. You will find quality posts about niche blogging, SEO, affiliate marketing, email marketing etc. in the NicheHacks blog.
There is also a special members-only area of the blog. By subscribing for $9.99 per month, you will get access to exclusive niche reports, bonus content, loads of reports, cheatsheets and checklists and every trick Stuart uses to run his niche blogs. Stuart also has some really helpful products for both newbie and experienced niche bloggers – Find Your Perfect Niche in 7 Easy Steps, 101 Traffic Hacks and 101 Digital Affiliate Hacks.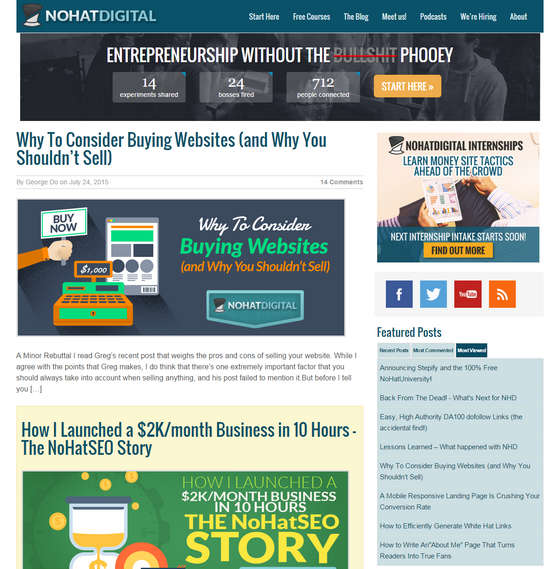 NoHatDigital is founded by Hayden Miyamoto, who started his online career at the age of 17. At one point, he built 3,000 niche sites within a year. He created NoHatDigital in 2014 with an aim to enable people to earn full-time income online.
Recently, Hayden has started releasing free courses for his visitors. Besides the regular blog posts, Hayden also used to run a highly popular podcast series. He runs regular internship programs to teach his niche site building strategy. The interns will learn about advanced site optimization, keyword research, outreach strategies, offer building etc.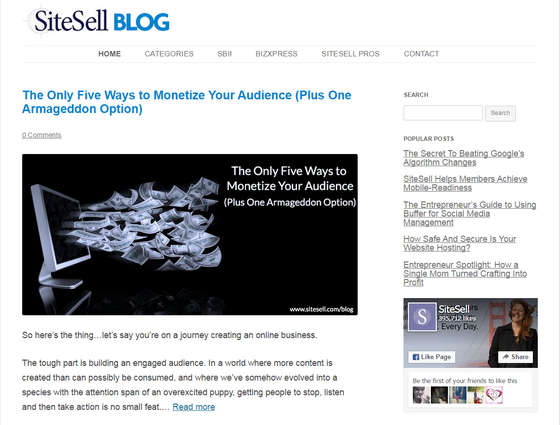 SiteSell blog has published numerous posts about various online business tools and best practices including affiliate marketing, entrepreneurship, motivation, sales and social media. There is a dedicated SiteSell pros service too. You can use the service to outsource any type of work for your niche blogs.
You can also hire professionals for building successful niche blogs from the ground. There are four readymade packages available – Get Online, Get Noticed, Get Traffic and Get Growth. Alternatively, you can create custom packages based on your requirements.
Run by Jon Haver, Authority Website Income is another popular niche blog. Jon has a philosophy of adding value to people's lives and doing what he loves. He publishes a lot of in-depth content in his blog. You will find detailed posts about blogging, SEO, internet marketing, content creation etc.
Besides the regular blog posts, Jon offers premium services too – Buy Expired Domains, Done 4 you PBN Building Service, Get Links from Jon's Premium PBN. If you don't have the time to build your own PBN, you can rely on Jon's team to do the job for you. Alternatively, you can use Jon's own PBN to get quality backlinks to your site.
Tung Tran is a very popular name in the niche blogging arena. He regularly blogs about niche blogging tips, tools and insights in his blog. Like Pat Flynn and Spencer Haws, Tung also ran two niche site projects and documented each step of his process with detailed blog posts. You will find the posts here and here.
Tung offers two products for the niche bloggers – Site flipping and AuthorityAzon. As Tung sold one of his niche website for 5 figures when he was only 19, you can definitely rely on a more experienced Tung to flip your niche site now. On the other hand, AuthorityAzon was especially developed for creating Amazon niche sites.
Blog Tyrant is a popular niche blogging site which is run by Ramsay Taplin. He has been digging about niche blogging since his early 20's. He is publishing regular quality posts in Blog Tyrant and maintaining his empire of niche blogs.
With his extensive experience of building and selling niche blogs, Ramsay also offers a private coaching service. The private coaching includes a complete preliminary audit of your blog, apply Ramsay's ideas, brainstorm for new ideas, campaigns, topics, headlines and personal support from Ramsay etc.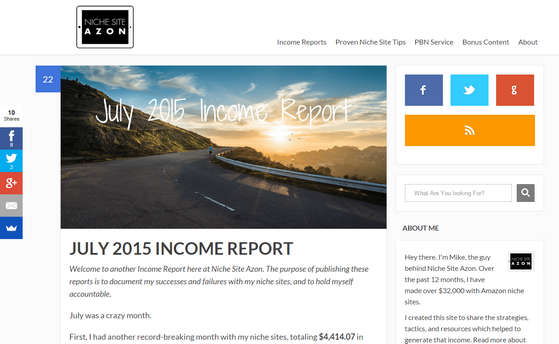 Niche Site Azon is run by Mike, a guy with years of experience in the field. In this blog, he covers topics related to niche blogging like selecting a niche, doing keyword research, structuring and designing the site, link building, PBN etc.
Mike offers some premium goodies for his email subscribers. Besides the subscription bonus the subscribers will get access to the proven niche site tips. Mike also offers an exclusive PBN service in his blog. By purchasing the package for $167, you will get backlinks from 5 posts.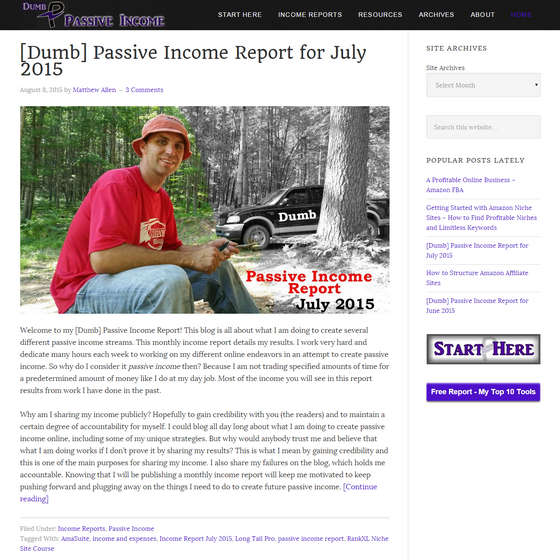 Dumb Passive Income is another popular niche blog run by Matthew Allen. He started his online career with niche blogging and is still sticking with it. Matthew regularly publishes quality articles related to niche blogging, Amazon affiliates, keyword research, passive income etc.
The getting started guide of the blog will help you to get a clear idea about the concept of passive income and how to create a website of your own. The resources page will provide a complete list of all the tools and services Matthew uses in his website.
Final Words
Being successful in niche blogging takes a long time. The only way to become successful in this industry is to be updated about the latest trends and happenings in your field. You also need to provide quality content to your visitors on a consistent basis.
All of the above-mentioned blogs are excellent sources for getting in-depth knowledge about niche blogging. If you can manage to follow and practice what they say, you will be successful eventually.
So, how many of these blogs are new to you? Let me know in the comments. And if I have missed any of your favorite niche blogs in this list, let me know that too. I will be glad to take a look and get back to you.